The Pavilion in Union City
Assisted Living and Memory Care, Elevated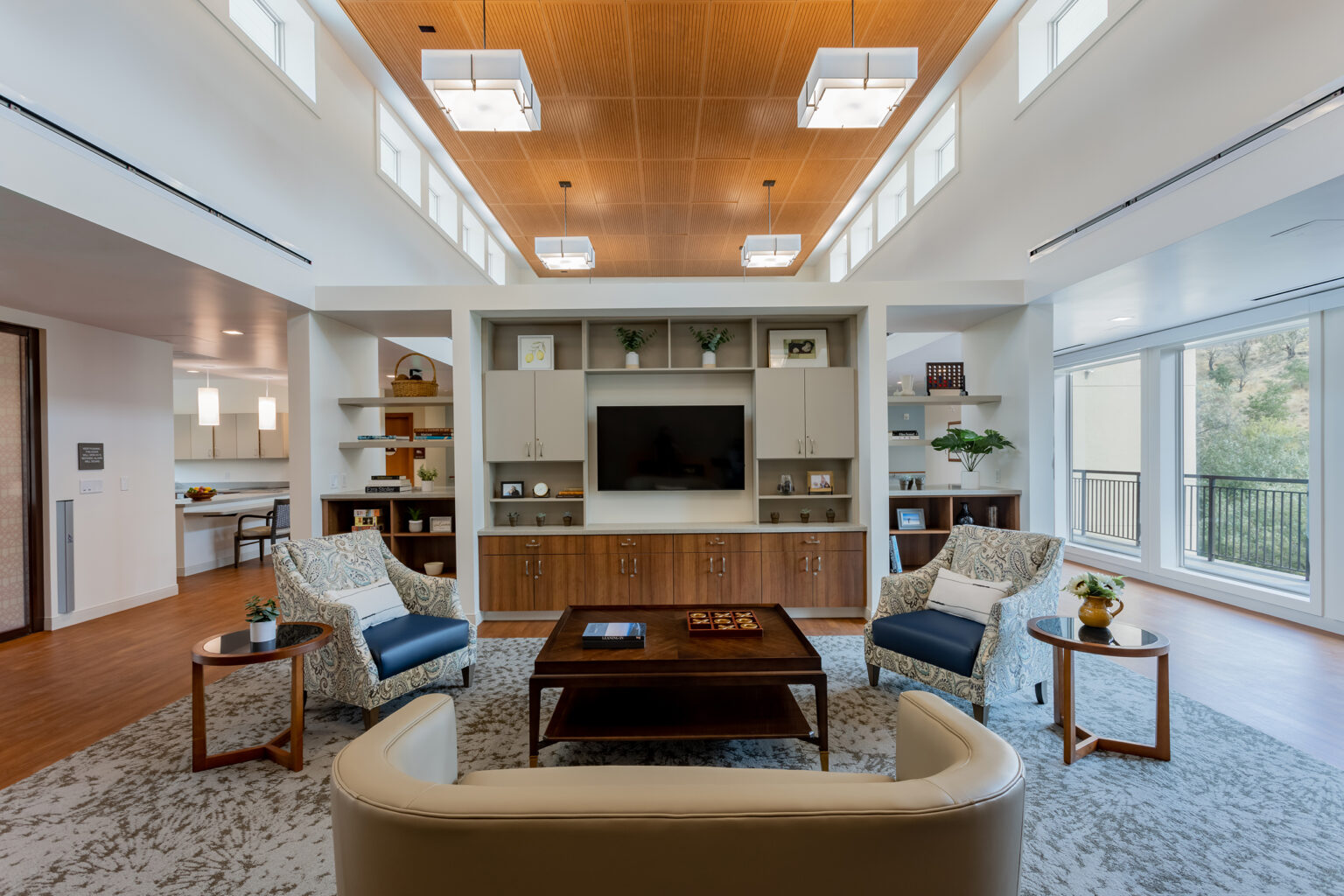 Nestled in the hills of Union City overlooking the San Francisco Bay, the Pavilion in Union City is a brand-new residence for seniors dealing with memory loss or requiring assistance with day-to-day activities. Surrounded by lush greenery and bay views, and with expert caregivers available whenever they're needed, the Pavilion offers safety and peace of mind in an inspiring setting.
The Pavilion offers two levels of specialized care, with expert staff available 24/7 to help as needed. Our person-centered philosophy of care offers residents the chance to live their best life safely—and with a helping hand when needed. Whether that means relaxing in a beautiful apartment with a good book or taking in a group lecture with friends, residents will find that the Pavilion offers a haven for their body, mind, and soul.
Contact Us For Pricing and More Information
Throughout the Pavilion, residents enjoy thoughtful amenities and conveniences to make life a little bit easier.
Weekly housekeeping and laundry service
Chef-prepared meals and restaurant-style dining
Access to hair salon and massage therapy
Many recreation options, including indoor swimming pool, walking trails, etc. etc.
and much more
View a 360-degree tour of the Pavilion's shared spaces, gardens, and resident apartments using the user-guided images at right.
Click bouncing arrow on bottom of image facing down to hide images
Click round circle bottom left to display full screen
Press escape to exit full screen
 You can also use plus and minus buttons upper left to zoom in and out
Click bouncing arrow above to select another image
Double click on image to view